Sign up for the Complex Newsletter for breaking news, events, and unique stories.SUBSCRIBE
INTERNATIONAL
COMPLEX SITES
STREAM ON
FOLLOW ON
READ ON
WORK WITH US
COMPLEX participates in various affiliate marketing programs, which means COMPLEX gets paid commissions on purchases made through our links to retailer sites. Our editorial content is not influenced by any commissions we receive.
© 2020 Complex Media, Inc. All Rights Reserved.
Complex.com is a part of:Sign up for Complex notifications for breaking news and stories.NO THANKSALLOW#BLACKLIVESMATTERDisturbing Bodycam Video of George Floyd's Fatal Arrest Leaks OnlineAfro Pick Sculpture to Tour American Cities Ahead of Presidential ElectionTrump Supporter Arrested Twice After Defacing NYC Black Lives Matter MuralJonathan Isaac Explains Why He Didn't Kneel Nor Wear BLM Shirt During AnthemJorja Smith Drops New Song "By Any Means"null
Taylor Swift's 'Folklore' Debuts at No. 1 With Highest-Selling Week of 2020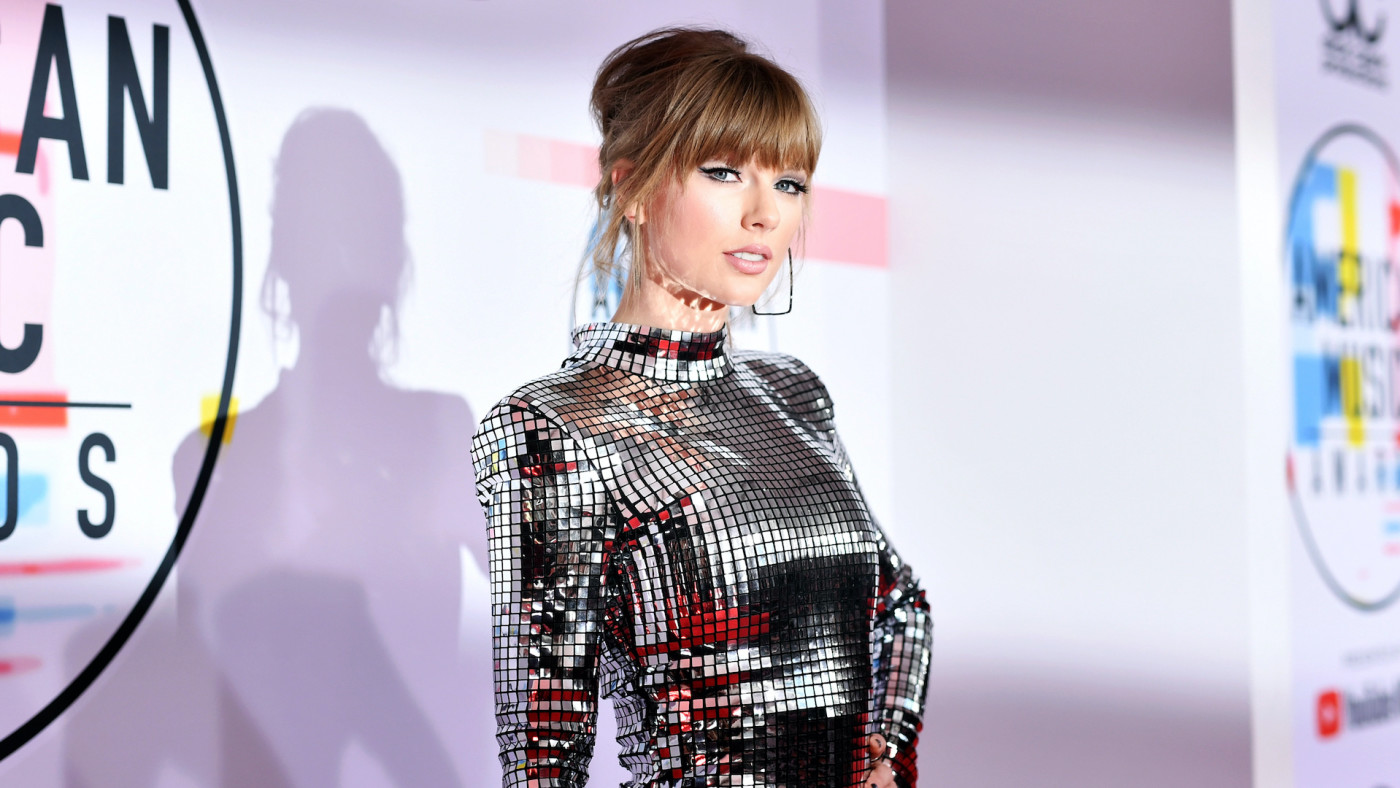 Taylor Swift has landed another No. 1 album, with the release of her surprise LP, Folklore.
Billboard reports that the singer-songwriter's eighth studio album moved 846,000 units during its first week, for a record 2020 album debut. In comparison, Juice WRLD's recent posthumous release, Legends Never Die, previously held the achievement by earning 470,000 units.
Folklore was most notably driven by 615,000 in traditional album sales, and 218,000 in SEA units, which equated to 289.85 million on-demand streams of the album's tracks. These staggering totals have already made Folklore the top selling album of 2020.
Swift's previous project, 2019's Lover, debuted at No. 1 with 867,000 units.
The singer dropped Folklore hours after announcing its arrival2 on Instagram. The project has broken a number of other records: receiving 80.6 million global streams on Spotify; the most first-day album streams by a female artist on the platform; pulling in 35.5 million streams on Apple Music, for the most streams of a pop album in its first 24 hours; and earning the most U.S. and Global streams on Amazon Music for an indie/alternative album.
Logic's final album, No Pressure, secured the No. 2 position, with Billboard reporting that the project moved 221,000 units, 172,000 of which came from traditional album sales. In July, the Maryland rapper revealed that the 15-track album would be his last.